| | | |
| --- | --- | --- |
| You are here: | | |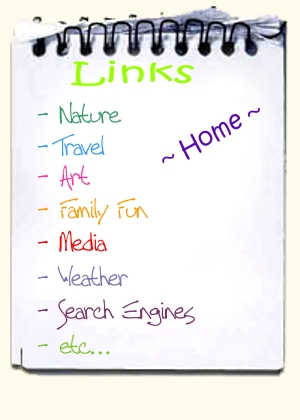 Education & Schools:
Art Education and ArtEdventures
Sanford and a Lifetime of Color presents products and educational resources for students and teachers. Fun and educational lesson plans, art adventures, and hands-on art activities,lessons, technique demonstrations, hands-on activities, and other teacher and student art resources beginning with color theory.
KinderArt - Art Education
Free online art lessons for kids, parents, teachers and homeschoolers. Free lesson plans for K - 12.
General:
Artcyclopedia
The Guide to Museum-Quality Art on the Internet
Art.com
"your best source for prints, posters, framing and gifts."
IMAGESITE
An Index for the Visual Arts
Scour.Net
Search for audio, video and images on the net
VoS - Voice of the Shuttle
VoS - Art and Art History Page
World Wide Arts Resources
The Definitive Arts and Culture Information Gateway
Fine Arts:
Crochet Lessons for Right-Handers

Computer Art:
The Animation Factory
Free Animated Gifs and 3D Clipart
Arcadia Animations
Free Animated Gifs
FG-A.com
Free Gifs and Animations
Manufacturers:
D. L. Stevenson
The Colour Company: Oil Paints, Acrylics, Watercolours and Art Supplies
Curry's Art Store
Art Materials from Curry's Art Store located in Toronto, Ontario, Canada
Museums:
McMichael Canadian Art Collection

The Montreal Museum of Fine Arts

Art History:
Art History Resource
Chris Witcombe's Art History Resources on the Web
ArtHistoryTV.com
The Art History InternetOnly TV Channel
Emily Carr
At Home and At Work
American Journal of Archaeology

Exploring Ancient World Cultures